ReXxel Multisensorial seminars
Entering multidimensionality
ReXxel multisensorial Seminars
Chicago New advanced and innovative seminars
New advanced and innovative seminars for multidimensional activations.
Cantigny Park, Wheaton, Chicago, Illinois Aug 3rd, 2019 from 11:00 AM to 3:00 PM
Register
Activations available only

on ReXxel Multisensorial Seminars
Entering Multidimensionality
This new Multisensorial event is an INVITATION to all the people that have gone deep in self-growth and choice to clean all the layers from the past, want to create more beauty in life and step into their own new reality.
This transformative journey will take you to explore and have access to multidimensionality through new fractal sacred geometry videos and advanced universal knowledge.
Seminar content:
Access to New Reality with New generation of Sacred Geometry Videos Activations
Understanding/exploring multidimensional quantum field talk
Embrace Sovereignity
Transcending Matrix program
New Beginning
From personal development to spirituality to Multidimensionality with the magnificent access of the ReXxel Dimension – the first time introduce to Chicagoland.
Coming soon:
Set of innovative vibrational tools
Luxury Jewelry Set to enhance/accelerate vibrational human field.
Rx Dimension book
ReXxel Ambassador licence pack for Practitionners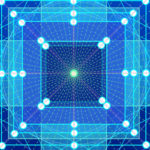 ReXxel multisensorial seminars are a set of advanced fractal videos providing a comfortable space to embrace energetic activations
Each video has been studied to activate a specific energetic plan to remember the Perfection we are.
Alignment, DNA, Inner Portal, New sacred Geometry,….
each activation is based upon a 2 to 3 minutes video, very intense and vibrating
Speakers /works lineup with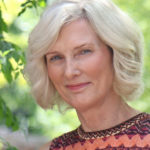 Bio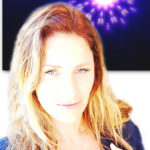 Moira is providing advanced consciousness coaching about deprogramming yourself; she provides the space to explore the original blueprint of creation to multidimensionality.
She is a planetary grid worker dedicated to Planetary transformation and awakening of the Sacred Union Code.
The language of Sacred geometry is for Moira the access to the ReXxel Multidimensionality as a new pattern of creation that goes beyond old beliefs.
Foudyl is the founder of the ReXxel paradigm and Film Director of The ReXxel activations movies.
He explores continuously the energetic codes to provides key access to mutlidimensionality.
With the awakening of the sacred Masculine he brings back new concept of multidimensionality, through unseen original videos and a whole line of vibrational objects.
He is the designer of the new generation of Sacred Geometry ReXxel jewelry line and many different activation designer objects.
Both are accelerators and facilitators for everyone want to experience multidimensionality and a new reality
A new original complete universe of vibrational tools, sacred geometries, and jewelry